IRIS ON BENEFITS

iris always had a strong sense of family - sticking together against the big boys of the industry.
They also happened to offer a fantastic range of staff perks.

So when the brief came in to create a piece that conveyed all these agency benefits for new employees,
it gave rise to the idea iris on Benefits - one big family on loads of benefits.

After a casting process that brought together every department of the agency, we created a series of raw images
to capture the lives of our Southwark-based family and linked them to the company benefits.

The resulting 40-page book shows just how committed everyone was to the project.

The childcare image – featuring my daughter – won the Public's Choice Award at the AOP Photography Awards
and was exhibited among a selection of outstanding images of the year.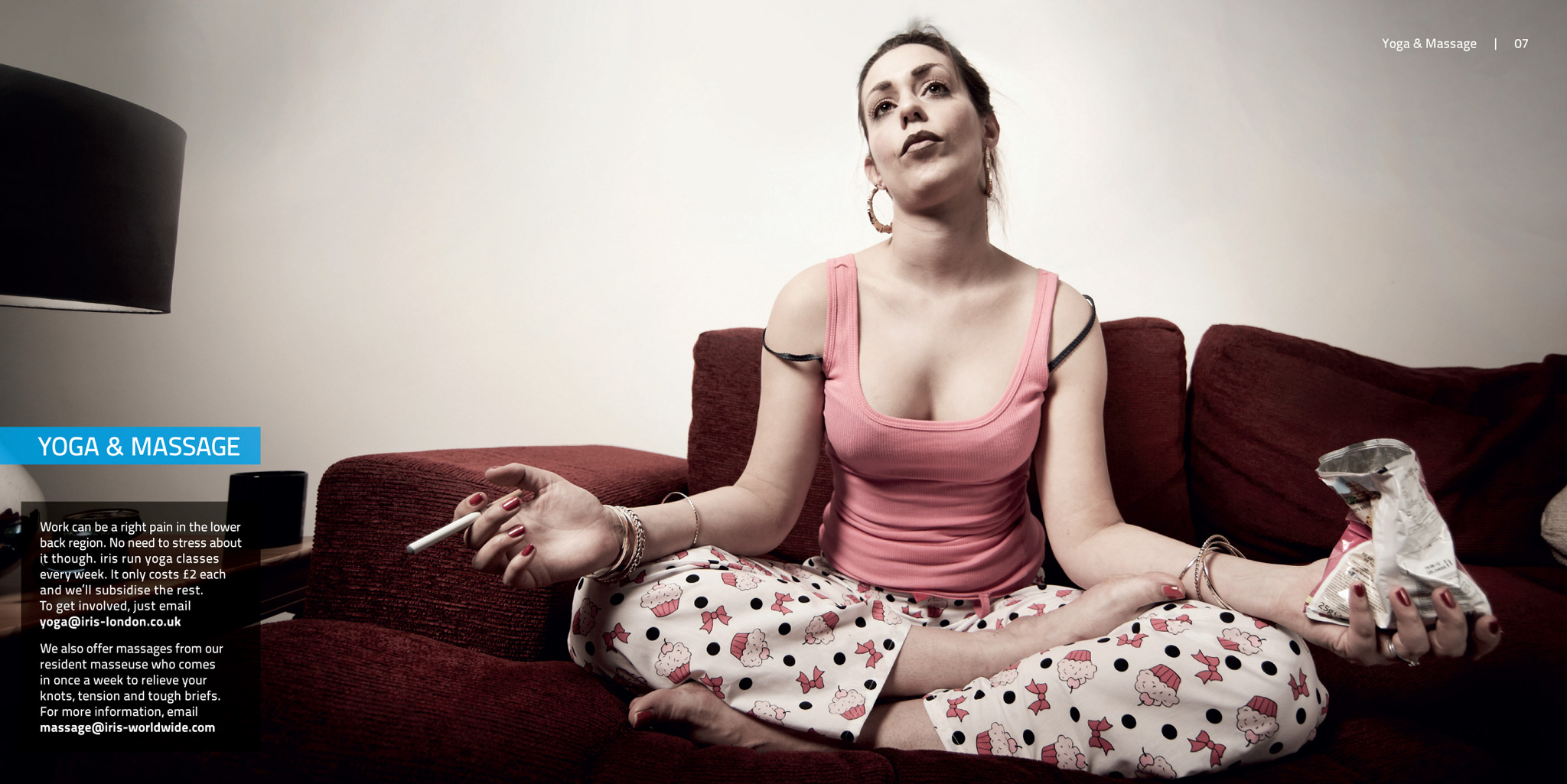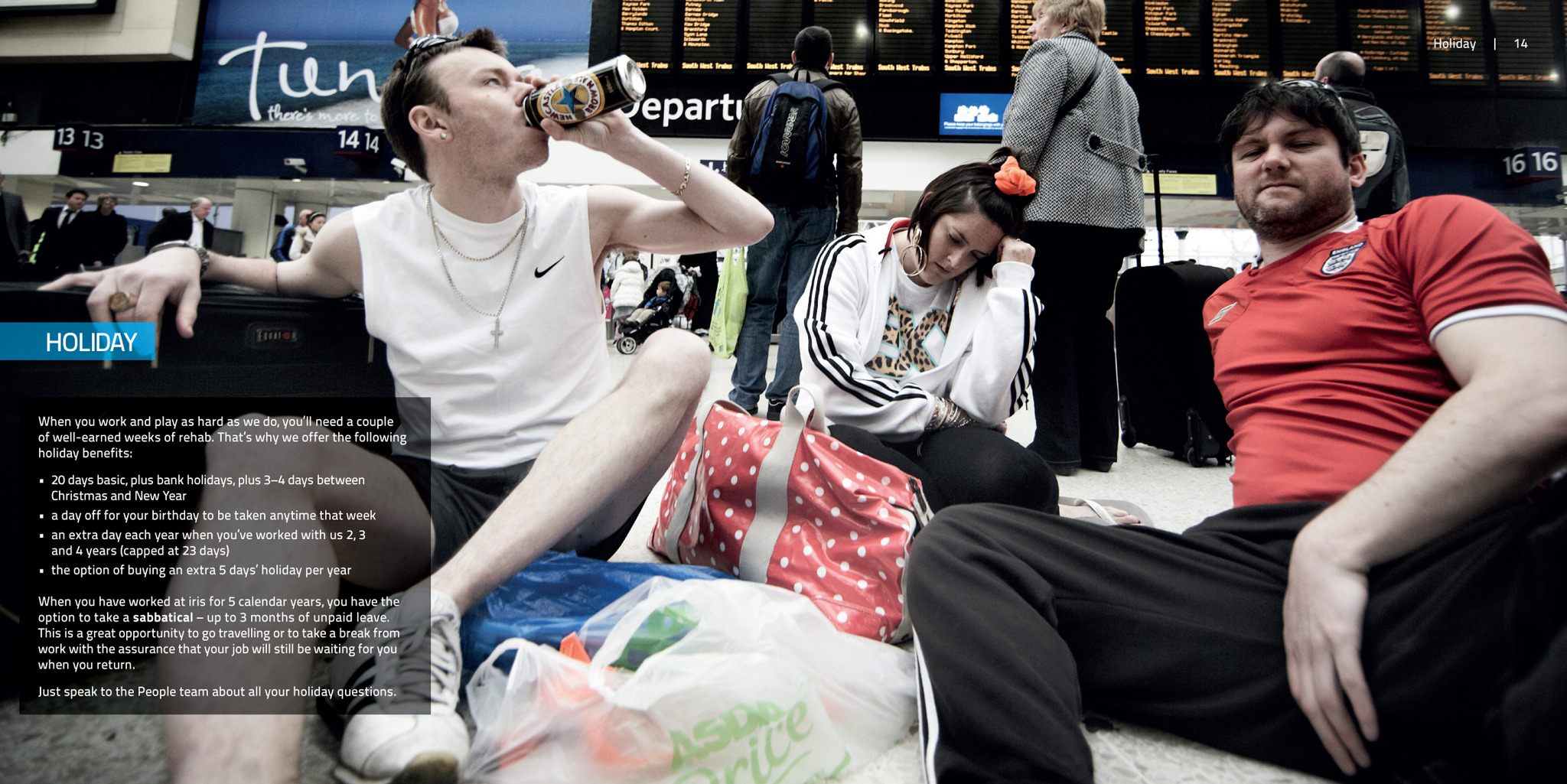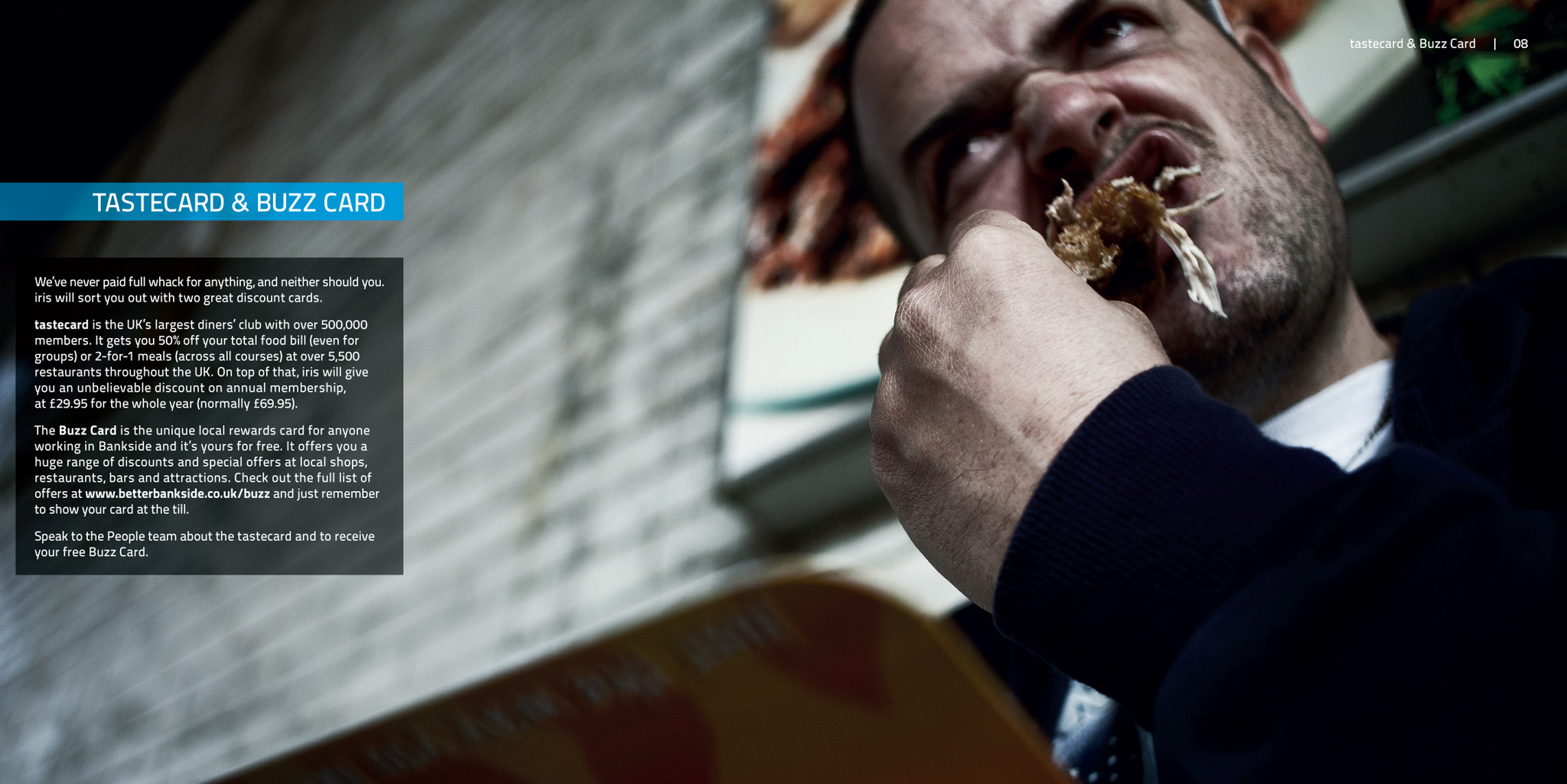 To make an impact, you often have to create work that polarises.
For a simple staff benefits book, it made quite an impression...