IRIS ON BENEFITS

iris always had a strong sense of family - sticking together against the big boys of the industry.
They also happened to offer a fantastic range of staff perks.

So when the brief came in to create a piece that conveyed all these agency benefits for new employees,
it gave rise to the idea iris on Benefits - one big family on loads of benefits.

After a casting process that brought together every department of the agency, we created a series of raw images
to capture the lives of our Southwark-based family and linked them to the company benefits.

The resulting 40-page book shows just how committed everyone was to the project.

The childcare image – featuring my daughter – won the Public's Choice Award at the AOP Photography Awards
and was exhibited among a selection of outstanding images of the year.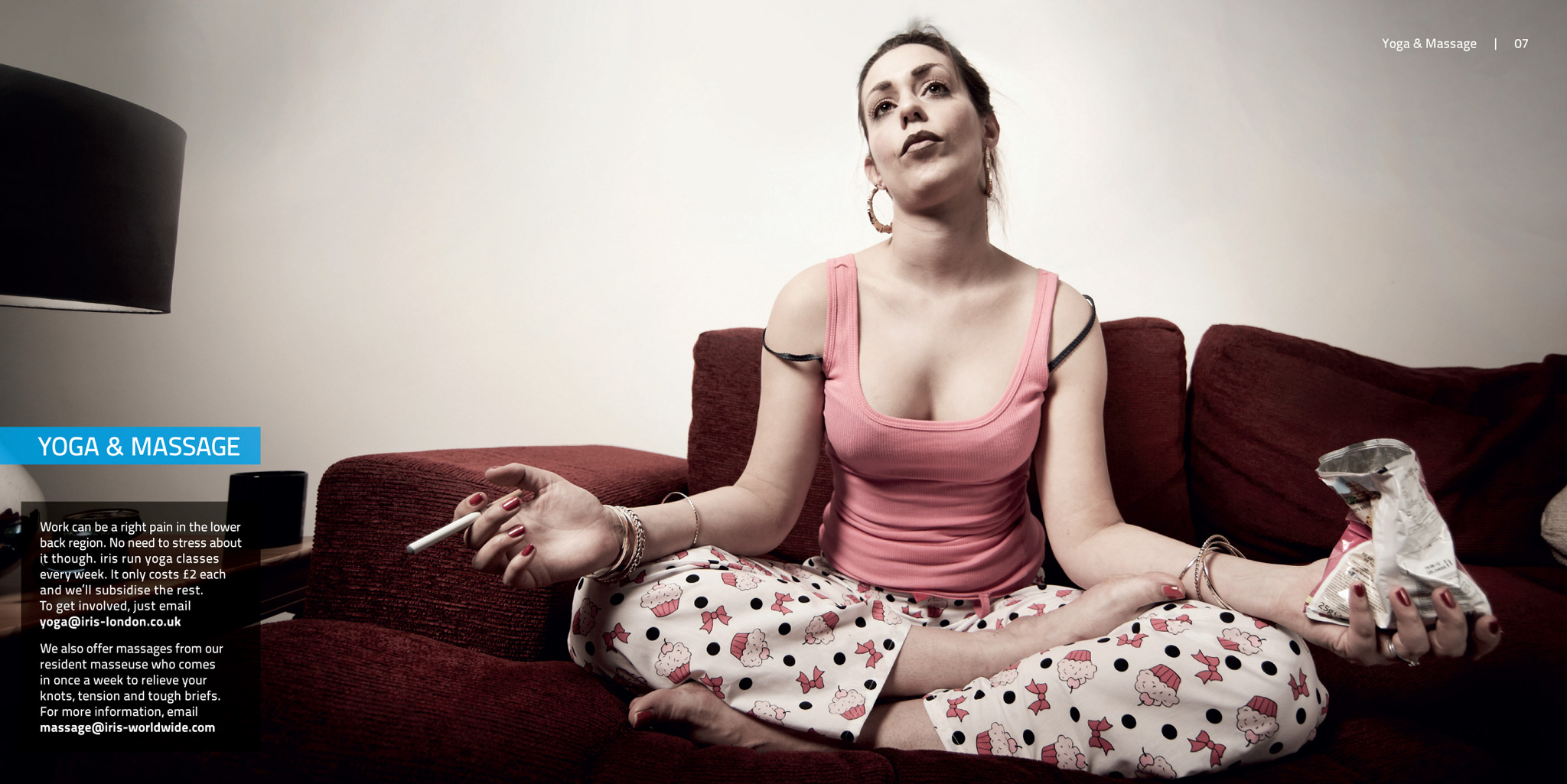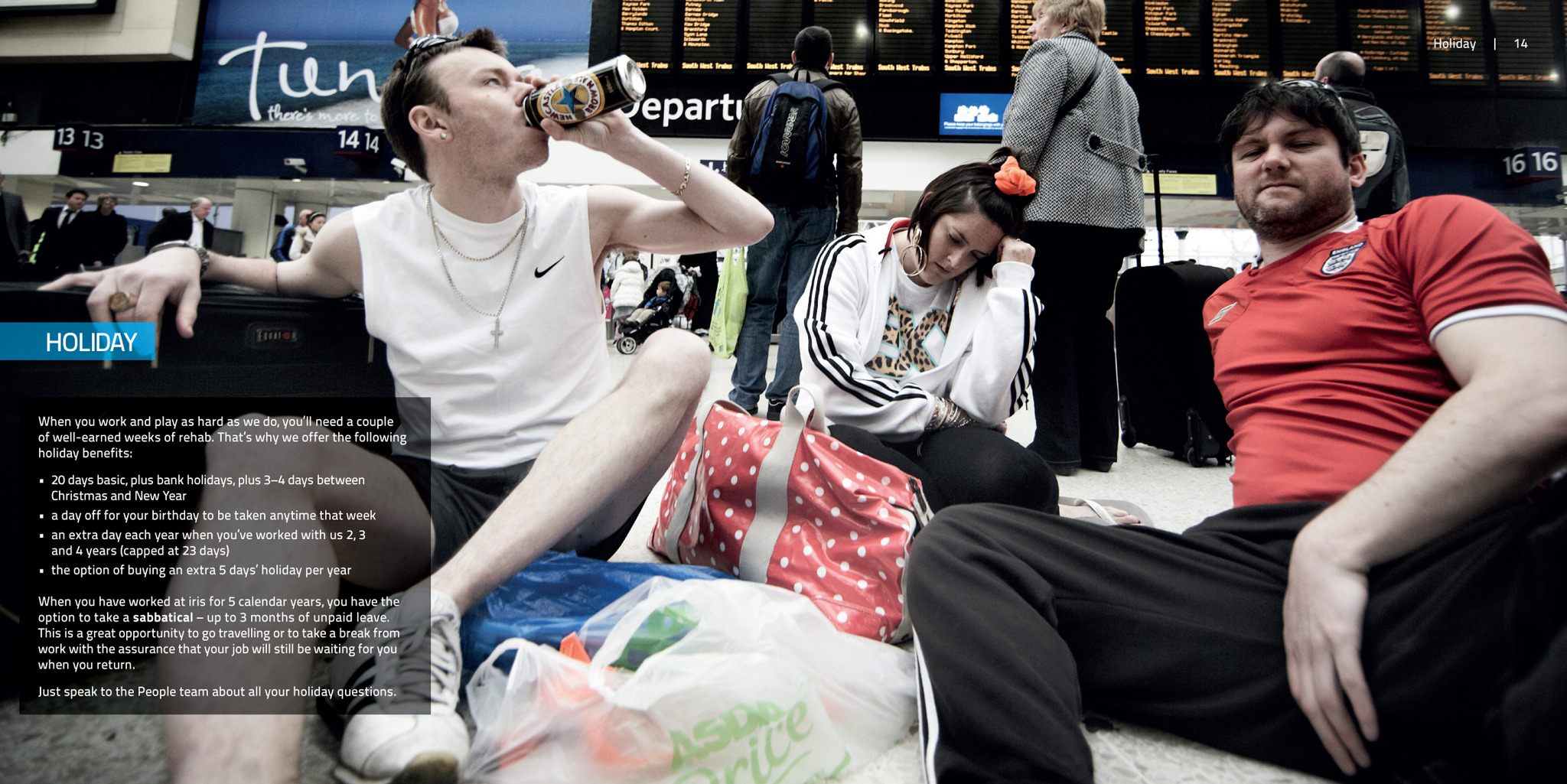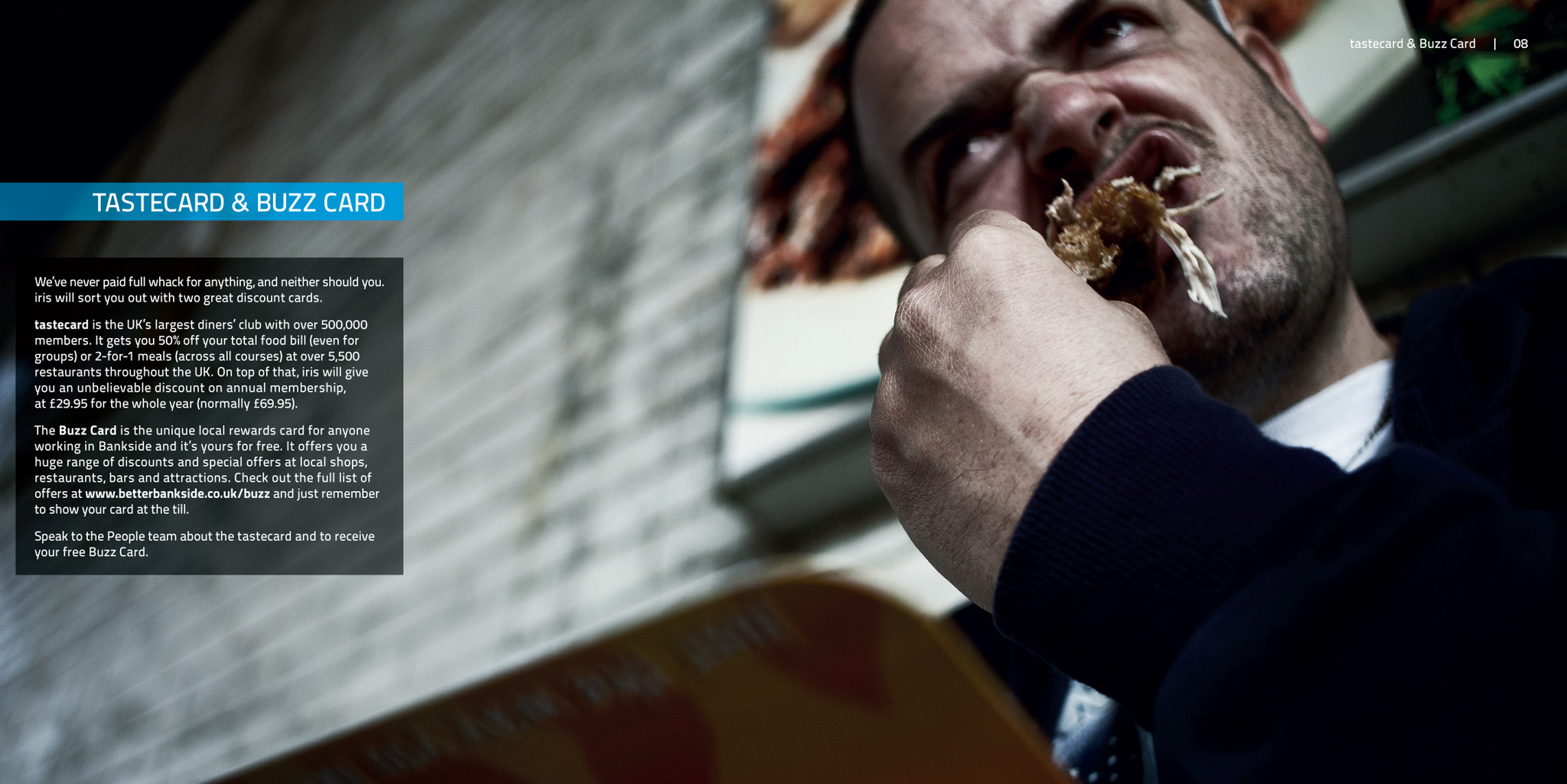 To make an impact, you often have to create work that polarises.
For a simple staff benefits book, it made quite an impression...
BRITISH AIRWAYS SOCIAL SYMPHONY

To give BA's #Home Advantage campaign a unique social presence during London 2012, we set out to transform tweets, posts and messages in to an actual sound wave of support for Team GB.

The more messages, the louder it would get. You could also navigate the site to track specific messages, athletes, or events.

The Social Symphony was a hugely ambitious digital project which received a fantastic response both online and in the Olympic Village. Over 100,000 people engaged with #HomeAdvantage and it exceeded all other Olympic tags during the Games.

The work won two Golds at the BIMAs, a Silver DMA and was nominated at the Webbys.
HONDA POWER THAT LASTS
Serious gardeners just can't stop themselves. If there's a job to be done, they'll be out there pottering away until dusk.
They'd rather do a job properly or not at all.

Honda's new Cordless Range keeps on going at full power, even when the battery is running low.
Perfect for the unstoppable gardener.

This was a European launch to position the new Cordless Range as the best in class. I led the campaign from concept to completion into 10 different languages in film, digital, social, print and POS.
Film produced by Outsider, shot in South Africa with Migrate Productions. Photography by Jan Verboom.


AUDI THEY WON'T FEEL LIKE BUSINESS MILES

At BBH we needed a fresh approach for their first Audi Business campaign. Not the usual shot of a car with an alluring pun or price message. So we kept it simple and aspirational by talking directly to fleet managers and drivers, reflecting their world and the joy of driving an Audi.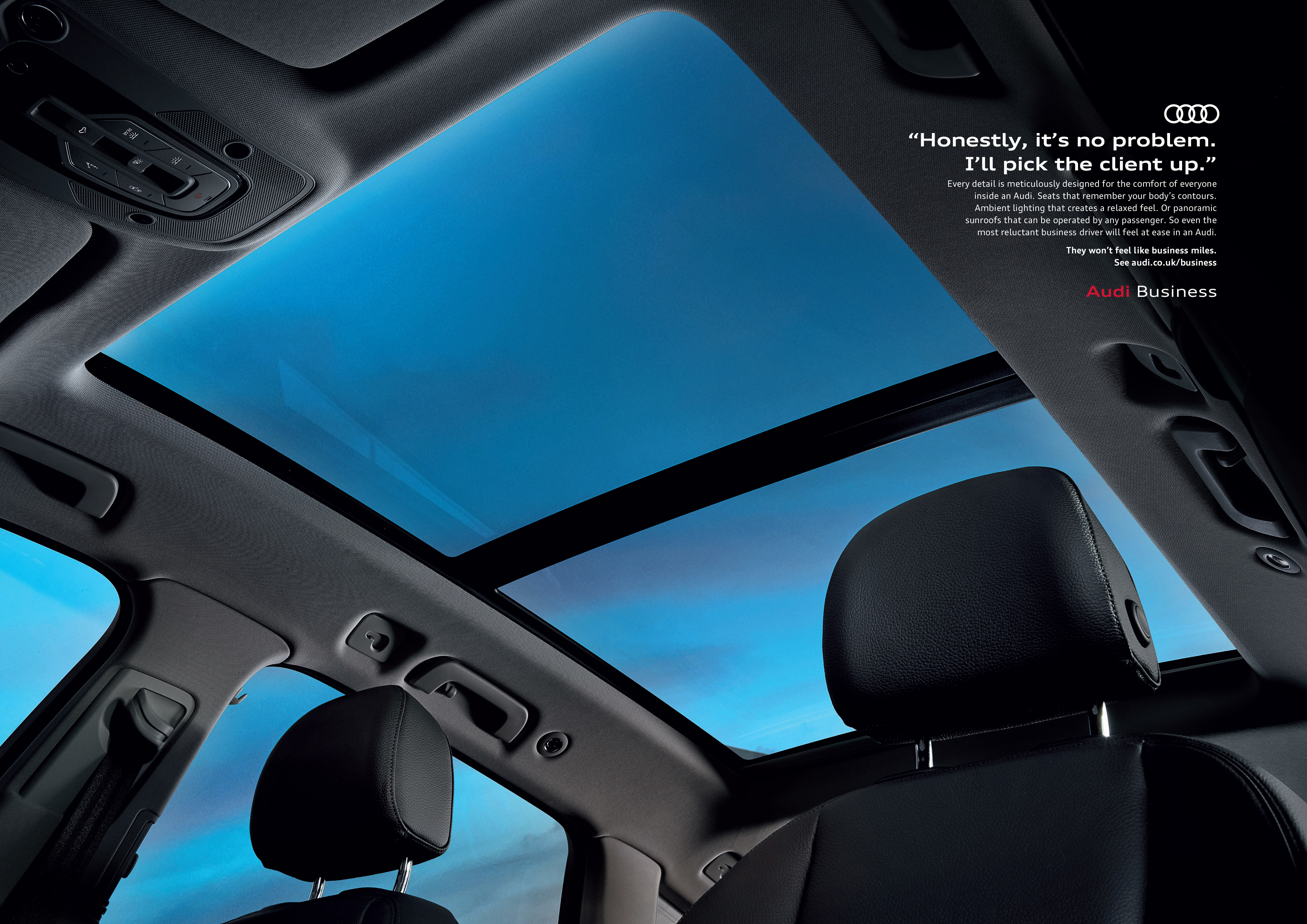 HONDA MARINE ADVENTURE STARTS WITH A HONDA

Serious adventures on the water wouldn't be possible without a dependable engine. So the idea was to show the dynamic relationship between Honda engines and their reliability to provide adventure.

Unable to shoot for our multiple executions in lockdown year 2020, we instead created a key visual using existing photography to emphasise this relationship, which was rolled out across Europe in print, retail, trade and digital.

To make distinctive use of existing footage for our social content, the idea was to create intriguing action sequences in reverse; from the height of adventure back to the engines that made all these activities possible.